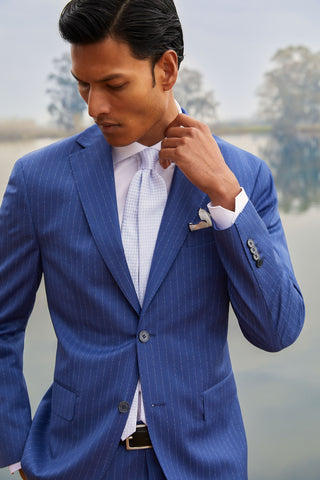 Spada Roma: history of an all-Italian brand
When the passion for haute couture meets that for Made in Italy, a brand is born that is able to combine the timeless elegance of iconic men's fashion items with the needs of the modern man.
Spada Roma has been proposing contemporary yet timeless looks for over 50 years, characterized by great versatility and a unique style.
Acquired in 2007 by the Colella family, who have been working in the textile sector for over half a century, Spada Roma is today the unmistakable expression of a Made in Italy design that conquers and fascinates thanks to the quality of its garments, the careful selection of fabrics and the high workmanship sartorial.
Family management is one of our strengths: we have put all our experience at the service of a job we love, to bring up the name of a brand that needs no introduction.
Today the Spada Roma brand has, in addition to the online store, 18 boutiques throughout Italy, each with its own personality but all capable of conveying to the customer, thanks to the attention to detail, the warm and familiar atmosphere and the personalized welcome, the our philosophy and the passion for our work.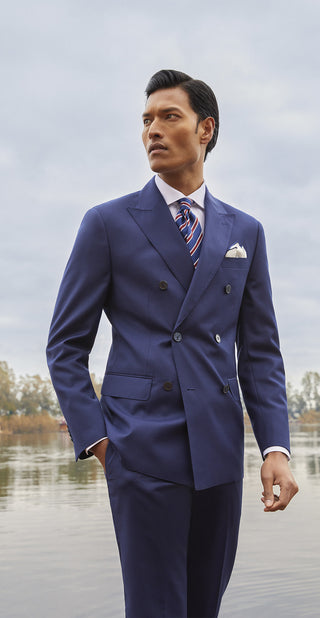 The perfect fusion between contemporary trends and haute couture
Spada Roma has always been synonymous with high quality Made in Italy tailoring, but not only.
The brand manages to interpret even the most modern trends in men's fashion, without renouncing its distinctive features: elegance, classic style and simplicity.
In our laboratories, garments are created characterized by an easy chic mood, in which luxury becomes essential and accessible to all, transforming itself into an expression of the wearer's personality.
Spada Roma dresses the cosmopolitan man
Suits, shirts, trousers and knitwear, but also outerwear, footwear and accessories: each item is created inspired by a fresh aesthetic and an easy chic style, which reinterprets the artisan philosophy by updating it and making it easy to wear.
All this is possible thanks to an incessant work of creative research, selection of fabrics and yarns and high quality tailoring, capable of combining sober cuts and lines with a versatile wearability. For daily comfort that does not compromise and does not give up on elegance.